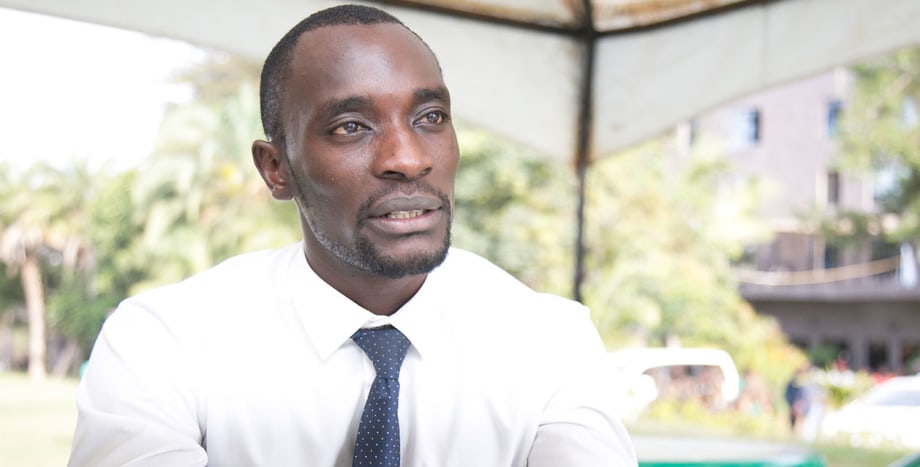 Moses | Nairobi
Two years without a job
Moses graduated from university in 2012, with a degree in biomedical science and technology. But his education did not equip him for the job market. He secured a one-year contract at a United Nations agency, but when it ended he struggled to find another position. "I went for two years without a proper job. I kept on trying, and applied for many, many jobs, but none came forward," he says.
Generation made me self-reliant
At his wit's end, Moses applied to join Generation Kenya's financial services sales program. It was a life-changing experience. "Generation broadened my mind and made me realize I could be self-reliant. It helped me go and look for a job, but it also gave me the confidence to know I could start my career on my own basis."
The six-week program taught Moses much more than how to make a sale: it also taught him life skills. "We learnt about relating to people and finding opportunities. I used to be kind of closed: I never used to talk much. Generation changed that in me."
Winning in the world of work
Right after graduation, Moses was hired by NIC Bank to sell financial products to business clients. "The skills I acquired in Generation really apply in my job," he says. "I meet clients every day, and often present to groups of people. For example, I recently made a presentation to the administration of a university. It went really well!" Moses's manager says he is a star employee.
Changing lives, dreaming big
Thanks to his job, Moses's financial situation has turned around. "Before Generation, I struggled to pay simple bills. Now it's become much easier for me—and I can also help my brothers and sisters." Moses is also investing for the future: he has used his earnings to start a small farm growing green beans, which he sells to local traders. It's expanding fast: "From a quarter acre I'm gone to one acre. By the end of this year I'm going to be up to two acres."
His dream for the future is to build a big business of his own; Moses wants to be part of a new generation of Kenyans unlocking the country's growth. "If our youth can be empowered, then Kenya will really rise up economically." Moses is already playing his part in that empowerment: in his spare time he mentors three recent Generation graduates.