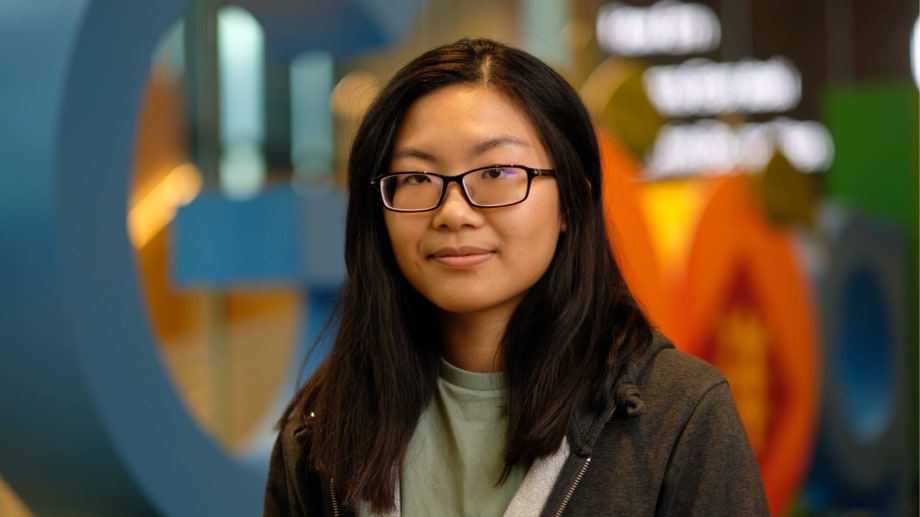 Wenny (Tech Mentor)
How she started mentoring
Wenny Yustalim is a software engineer, focusing on mobile development and client work at Google Pay, but that's not all. She is is also a two-time mentor. She first got a taste of mentoring when she volunteered to help university students with their coding projects — and found out that it was not just the process she enjoyed, but the challenge. Thus, when she received Generation Singapore's email calling for volunteers to mentor professionals who wished to jump into the IT sector, she was naturally intrigued.
Yet it was more than just a challenge for her, it was personal. Her three mentees, who were older, reminded her of her own friends who got retrenched during the pandemic in the middle of 2020 — all of whom struggled to get reskill-ed and into the IT industry, which was one of the few sectors still hiring.
Challenges and Doubts
The three-month long mentorship programme consisted of bi-weekly meetings, dotted by one-on-one tutorials in between each one. During these one-on-ones, the mentees would pepper her with coding questions and advise on coding interviews. While she loved a challenge, Wenny had her doubts at the start.
"I was intimidated and afraid that I would not know what I was doing. However, my mentees were very enthusiastic and participative, and I always felt energised at the end of every session!"
She spoke fondly of a session where the team worked together on a debugging project, and pointed out the teamwork shown up till the final demo. This was a far cry from the start of the programme when her mentees were scared and clueless. Her challenge ended up being a balancing act between individual learning and project building, because her mentees were interested in different things.
Yet with each passing week, she watched as they all put in the effort to learn and grow together. Despite the intensive amount of new information being taught and the frustration of being unable to solve problems at times — they did not lose their passion or enthusiasm from start to finish. Instead they did their own research, found ways to adapt with each challenge, and completed each project successfully.
Sharing her personal experience with mentees
The mentorship did not just cover vital technical skills, but important practical ones too. Wenny knew a key element of any successful job interview was confidence.
"When I was applying for jobs, I was faced with a lot of rejections. Yet with each rejection, I took it as practice for my next interview. There were times that I wanted to forfeit the interview because I felt like I wasn't prepared. Yet my friends would say — what's the worst that can happen? All that matters is that you keep trying, because each interview is a learning experience."
Hence, during each of their first one-on-ones, she made sure they were able to smoothly introduce themselves till they were confident. Thereafter, she also prepared a whole session dedicated to coding interviews. She included mock interviews to familiarise them with what to expect when applying for a tech job. Thereafter she talked about the various types of questions interviewers would ask before going into code-specific questions. At the end, the mentees were also made to research the kinds of questions they suspected interviewers would ask and come up with the answers. During the session, Wenny also threw in a link code or two for them to hack, just for good measure.
Reflections
When asked about her takeaways from the experience, Wenny cited their enthusiasm as a huge factor for her motivation towards mentoring again in the future.
"Not many engineers get excited about creating websites anymore. Most of them just moan and groan about their workload. On the other hand, these mentees are so enthusiastic and excited every time we have a debugging project! Each mentoring session becomes refreshing because of that, and they make me feel once again lucky to be in this industry — a good reminder especially after a tiring day at work."
Wenny's tips for future mentors
"Don't try to control everything! Let things take its course whereby creativity can flourish. Our role is to try our best to help our mentees enjoy the process and find their spark, rather than make the job a burden. It's okay to correct when necessary, but more important to celebrate the small wins!"
"Try to be confident, even if you feel like you're not qualified or adequate enough to be a mentor. Remember that at some point, you were once a mentee looking for guidance. You've been through the process — just teach from your experience because people actually want to know about it!
"Mentorship is important for both mentors and mentees because it helps you know that you're not alone. Mentorship gives me confidence. A mentor is living proof that someone has been through what you're going through — and they survived! You now have the roadmap for the same difficulties, which is really valuable."
"I think Generation Singapore is doing something really noble here. A lot of preparation is put into this mentorship programme — right from the start when I was given a video training for the mentors. Thank you so much for giving me the opportunity. I have learnt so much and all I wish for now is that my mentees get the job they want!"