Generation wins 2020 Roddenberry prize for "big, bold ideas to change the world"
The Roddenberry Foundation today announced the winners of its $1 million biennial prize—designed to advance the vision of Star Trek creator Gene Roddenberry—to organizations working to better humanity amidst the challenges of the global pandemic.
Generation joins three others — Digital Green, Global Gene Corp, and Libraries Without Borders (Bibliothèques Sans Frontières) — as this year's winners.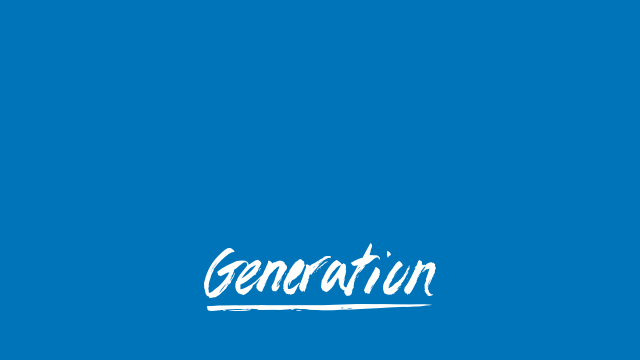 "The pandemic is leaving an employment crisis in its wake, and solving it requires far-reaching solutions. We are expanding our global work at Generation to meet this challenge and to train, place, and support people into new jobs that would be otherwise inaccessible. In addition, we have been training healthcare workers with the skills to treat and care for COVID-19 patients, with 200,000 reached so far over the past four months," said Mona Mourshed, global CEO of Generation. "We are thrilled to be one of the 2020 Roddenberry Prize winners, and so thankful for the support of our partners and funders who have helped us set the bold agenda that is being recognized today."
This year's prize, launched in the early weeks of the pandemic, quickly pivoted to engage organizations who have demonstrated their agility and innovation on the frontlines of COVID-19.
"Gene's vision was for big, bold ideas to change the world," said Roddenberry Foundation Chief Executive Lior Ipp. "The year's Prize invested in organizations able to move quickly and boldly in combating COVID-19, from spreading COVID-19 awareness to 'last-mile' populations to delivering online job training to contact-tracing and risk evaluation in genetic mapping, this year's prize winners are extraordinary organizations responding to humanity's needs during the COVID-19 crisis and beyond."
Unprecedented solutions in an unprecedented year
Criteria for the Roddenberry prize are innovation, potential for impact, vision, and track record across four key issue areas — Environment, Humanity, Science, and Education — but with 2020 applications due in April just as the pandemic was unfolding across the planet, the Prize application was adjusted to address its outsized influence on potential applicants.
"It was clear that the devastating impact of COVID-19 would be unprecedented and that at least for the immediate future, there was an opportunity to leverage the Prize to support robust responses to the pandemic," said Heidi Roddenberry, board chair. "The organizations awarded the Prize are pivoting or amplifying their work in extraordinary ways."
The response to the Prize was overwhelming and inspiring, with over 2,500 applications from non-profit and for-profit enterprises of all sizes from around the globe.
Prize Winners
Generation is the 2020 Roddenberry Prize winner in Humanity. The organization was recognized for having helped more than 38,000 people in 14 countries train for careers that had been previously inaccessible to them–with 93% are unemployed with no income before they begin and 86% of graduates in jobs three months after graduating. Since the start of the pandemic, Generation has worked with its partners to upskill more than 200,000 frontline healthcare workers on personal protective equipment use and pandemic-relevant job skills.
Alongside Generation, the three other organizations that received the Roddenberry Prize were:
Digital Green — Winner in Environment, Baltimore, USA
Global Gene Corp — Winner in Science, Mumbai, India, and Cambridge, UK
Libraries Without Borders (Bibliothèques Sans Frontières), Winner in Education, based in Montreuil, France
You can read more about the prize on the Roddenberry Foundation website .